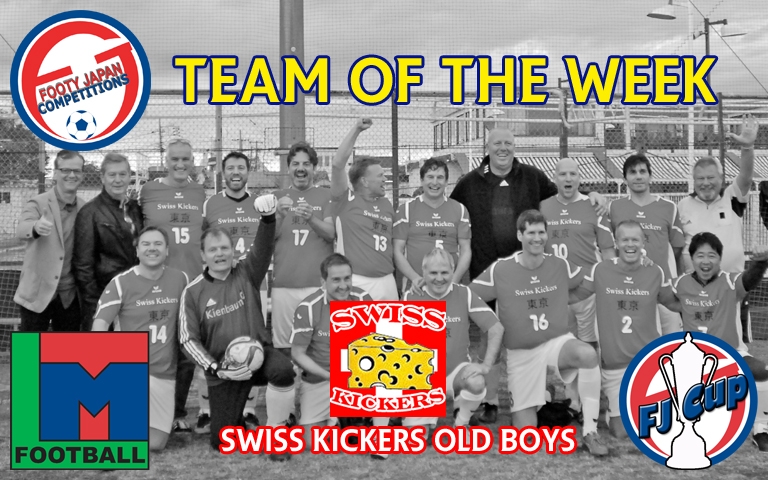 FJ TOTW MATCHDAY 12
Announcements -
November 14th 2017
Many players in the league often turn up, get changed, play, pay and then leave. They may not even think about the effort it takes to run a Club. The organization, collecting club fees, player dropouts and all the emails. For one club, Swiss Kickers, the last issue was never a problem when the club was founded in 1977.
On Saturday the club celebrated it's 40th year. They booked out the afternoon at YCAC and a TML match was arranged which was followed by a 3 team tournament involving a Swiss Kickers Old Boys team, YC&AC & Albion old Boys. The day ended with a sit down meal where Yusuke Tanaka the current Swiss Kickers Captain was presented with a new Swiss Kickers uniform.
So this weeks FJ TOTW is the Swiss Kickers Old Boys team who won both their matches. Well done to the17 former players of all ages, shapes and sizes and the club who put on a great show. Well done and congratulations....Here's to another 40 years.