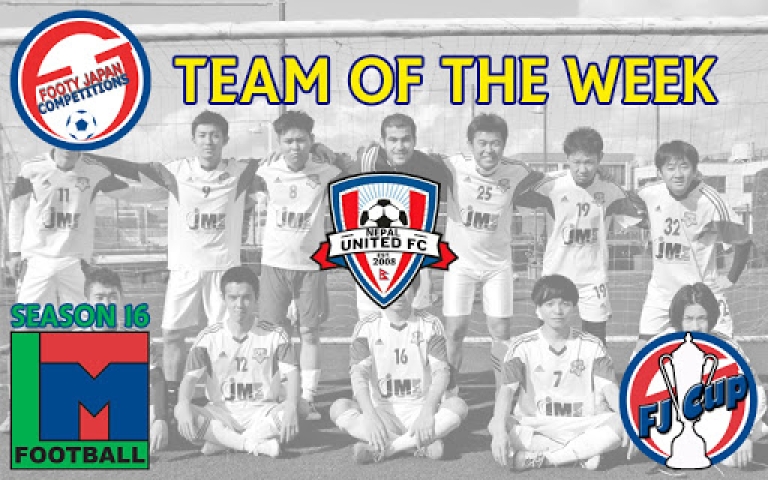 FJ TOTW MATCHDAY 2
Announcements -
September 1st 2018
Last season saw Nepal Utd and King George battle it out to see which team would finish bottom of Division 3. Nepal beat the already promoted Shane FC 3-2 in their last game to claim the all important 9th spot.
Two and a half months later they kicked off TML16 looking at improving on their 9th finish last season and they did so in style.
They played some lovely neat short passes throughout the game on Saturday verses BEFC Lions. The Lions were unable to contain the pace of which Nepal were attacking and ended up losing 4-0.
Goals from Kengo, Aoi, Ryo & Takahiro puts Nepal United in 1st position with 17 matches to go. Well done to Nepal United for winning this weeks FJTOTW.