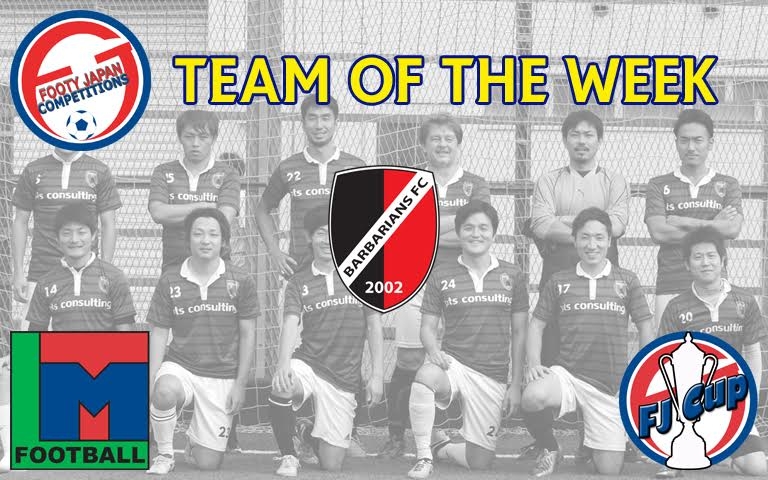 FJ TOTW MATCHDAY 6
Announcements -
October 2nd 2017
The final match of last season saw Barbarians relegated after 3 solid seasons in Division 1. It's always tough to regroup after going down but Barbarians have been superb so far this season.
Saturday evening saw them play Jetro FC. Conditions were perfect for a free flowing game which Japanese teams like. The opening few minutes saw Leo Kotani score his 4th goal of the season. By half time Barbs were 2 up courtesy of a Keita Nishimura goal.
The 2nd half saw Jetro try and get back in the game but their hopes were dashed a few minutes later when former Kanto Celts midfilder Yuichiro Misumi scored. Fumiya Sano was next to score. Kotani scored his 2nd and the Barbs 5th with 15 minutes to go.
Jetro scored a consolation goal but the 3 points belonged to Barbarians and they have a 100% record after 3 matches. Can they make it 4 out 4 this weekend v Lions FC?
Congratulations to Barbarians FC for winning this weeks FJTOTW.