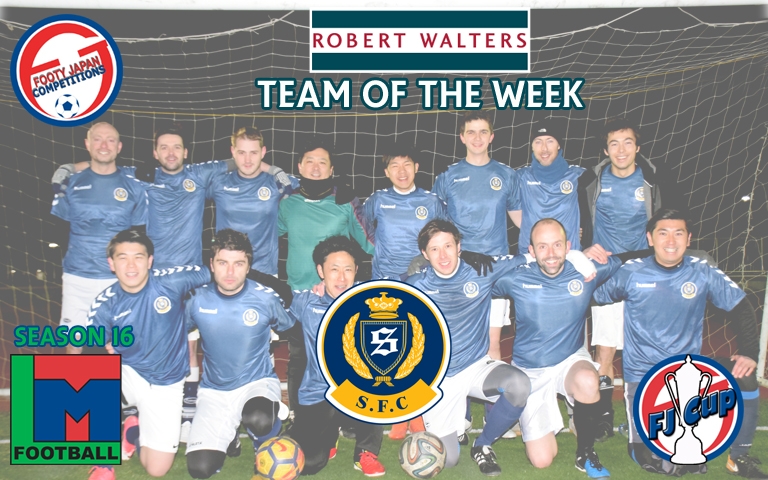 ROBERT WALTERS TOTW MATCHDAY 19
Announcements -
January 22nd 2019
Shane FC and Jetro FC were both desperate for 3 points as they faced each other on Sunday night. A victory would put Jetro 2nd in the table, however a Shane victory would lift them off the bottom of the league and out the relegation zone. So all to play for.
Shane FC were on it from the first whistle.
Looking assured at the back, with centre-backs Aki and Conor marshalling a solid defensive performance. Add to this a combative and high energy centre-midfield duo of Sam and Edwin, who worked tirelessly to win back balls and build attacks. This opened up the opportunity for the combination and complimentary playing styles you get from Scotty, Nikolai and Ryosuke to cause damage on the attacking front.
Shane went 4-0 up in the second half with a goal a peice from their attacking threesome. Sam also got in on the act. Shane visibly tired last 15 minutes, mainly due to the high energy levels put in first 65 minutes and only 1 sub for the game. Jetro sensed this and nearly pulled themselves back into the game.
However Shane hung on in there to secure a 4-2 victory and claim this weeks Robert Walters TOTW. Well done Shane FC.