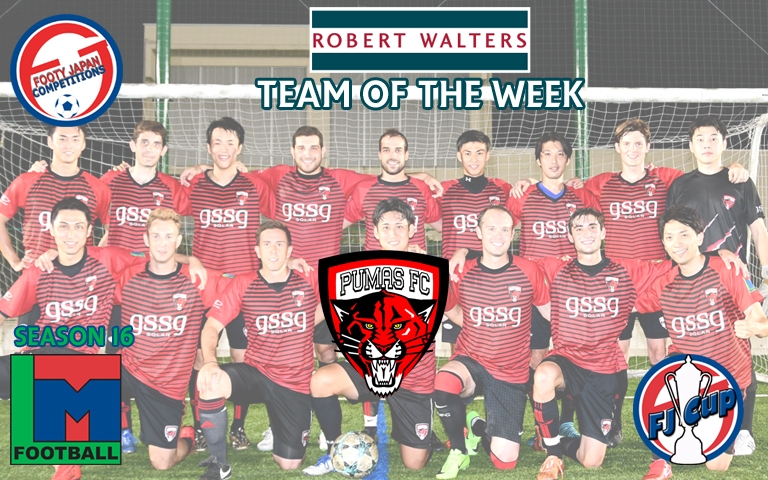 ROBERT WALTERS TOTW MATCHDAY 21
Announcements -
February 2nd 2019
As the results came in on Saturday evening I was fairly certain who I was going to award this weeks Robert Walters TOTW to. Hibs had defeated 2nd placed Kanto Celts 2-0 and were now only 2 points away from the league leaders Pumas FC.
Fast forward 24 hours and my head had been turned. I received referee Aaron's email and it read Pumas 3 FC International 1.
The victory has put Pumas FC 3 points clear of Celts and 5 clear of Hibs and FCI. 9 Cup Finals for the Pumas to play.
FCI scored an early opener but Joel equalized for Pumas. The game was tight contest with both teams not wanting to drop 2 points, it wasn't until the final few minutes when Pumas FC showed their fitness levels and scored 2 goals. The goals were scored by former Neighbours extra Will Robinson and a former FC Barcelona ball boy Oriol Font Vall.
Well done to Pumas FC and what a huge 2nd half of the season for them.