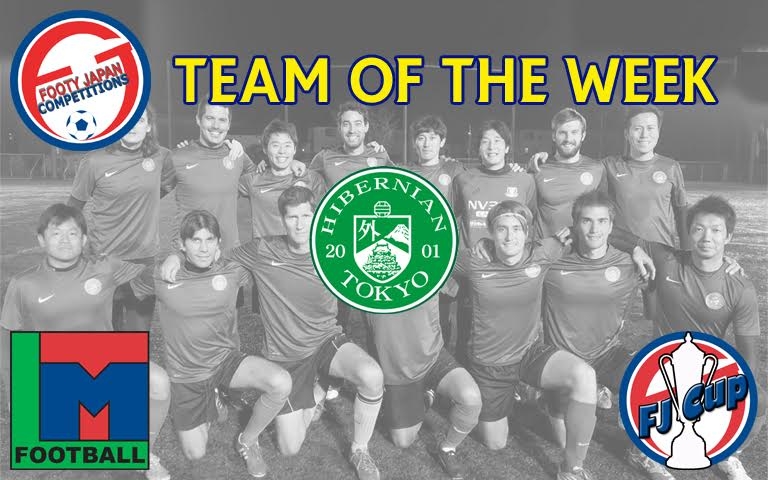 FJ TOTW MATCHDAY 16
Announcements -
December 12th 2017
The big match of the weekend saw Hibernian FC take on table toppers FC International.
The game started off a bit like a Cup Final. Cagey with both teams almost sparring with each other. It was all square at the break. The 2nd half saw Mike McKenna give Hibs an early lead. The momentum of play tipped towards the Hibs and they did what they do best. Punish teams. Yuji Furukawa scored 15 minutes later to make it 2. They say 2-0 is a dangerous scoreline especially with 13 minutes to go. However, the Hibs are serial winners and rarely concede so FC Internatinal would need something special to have any chance of a comeback. They didn't and when Ryo Kato scored a 3rd with 5 minutes to go it was game. set and possibly the title to Hibs!?
Well done on a much over due FJ TOTW award.