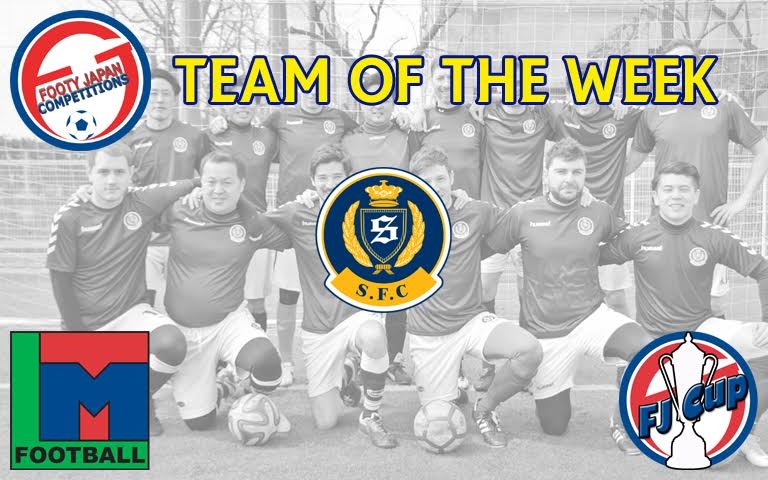 FJ TOTW MATCHDAY 30
Announcements -
April 3rd 2018
In my 10 years involved in playing and running this wonderful league only Shane FC & Clash have failed to gain promotion from the leagues lowest division.
My first TML season I was a proud Shane FC player. I was wowed by their Plate victory in 2006/07 season. Ever since it's been years of near promotions or mid table mediocrity.
Dutch FC are running away with the league and it was looking like FC Sagarmatha would be runners up. However on the Tokyo/Saitama border the Akaka Chuo Ground has been home of so many victories for Shane FC. This has elevated them into 2nd spot with 4 games to play.
Sunday night saw Oakwood Clash give Shane FC a run for their money. Clash dominated the first half with their solid 3 man midfield.
The second half saw Shane press higher up the pitch. The tactic worked as Shane's most capped player of all time saw himself covert a 1 on 1. Well done Riaz.
Some minutes later Shane FC made it 2-0 from a corner kick. Hideaki Morikawa pocked in a Nikolai volley.
With minutes left Nikolai converted another 1 on 1.
The 3-0 victory has put them in a commanding position for promotion. Well done to Shane FC for winning this weeks FJTOTW.