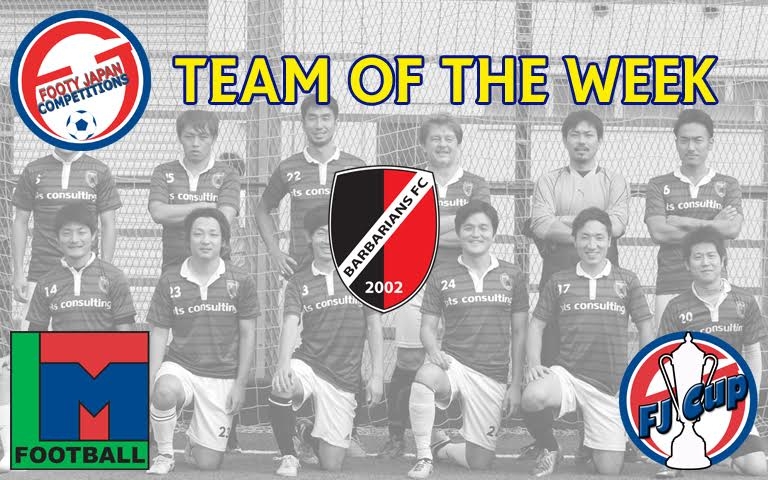 FJ TOTW MATCHDAY 39
Announcements -
June 12th 2018
Barbarians and Fussa both had chance of promotion before the Christmas break. Since then both teams form has been indifferent.
They met on a lovely Saturday afternoon at YC&AC.
The game was mainly one way traffic with Barbarians dominating the play and scored a couple of early goals. Due to the hot conditions it was time for both teams to have a mid game water break. This seemed to help Barbarians more as they scored 3 more to complete a 5-1 victory.
Captain fantastic Yuta Mochizuki x2, Youji Suzuki, Naoya Unemura & Kaito Kato scored the goals to make Barbarians FC this weeks FJ TOTW.