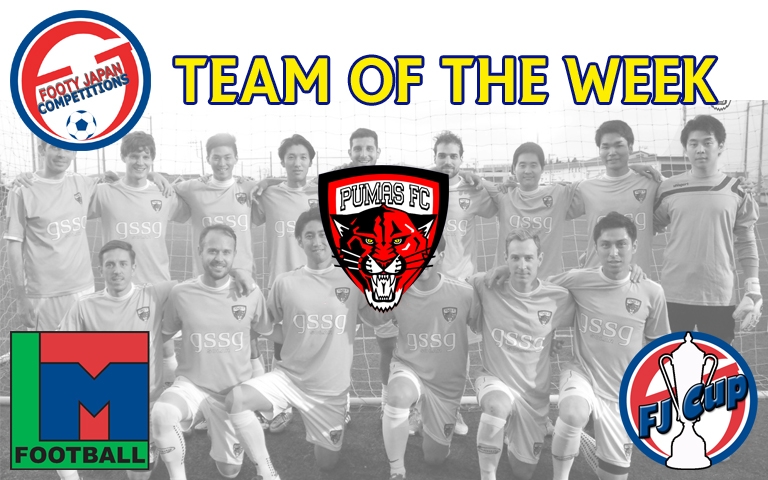 FJ TOTW MATCHDAY 4
Announcements -
September 16th 2017
The build up to the 4th weekend of TML action was dominated by the threat of a typhoon. As the Typhoon was slowly moving it's way up Japan, Komoba Sub Ground saw some lightning quick play from Pumas FC.
Swiss Kickers had defeated Pumas in both league matches last season and were looking to do the same again. Pumas were determined not to give Swiss 3 league victories in a row. Pumas have reecruited a few new players over the Summer by using the power of social media. This perfomance was enough to make any post match posts go viral. Pumas 9 Swiss Kickers 0.
It was a shock result but when all of Pumas young attacking players play to their full potentiol then they are going to give all the top teams problems this year.
Ryosuke Urai, Kevin Le Bras, Joel Guasch all scored braces. Hama, Andre and Romain also chipped in with a goal each. Tommy got booked, lucky he didn't score as he would have no doubt gone wild with his celebration by taking his top of and receiving a second yellow!
Some goals from the match can viewed on the Pumas Social Media pages if you wish to search for them.
Well done to the 9 star Pumas FC for winning this weeks FJ TOTW.