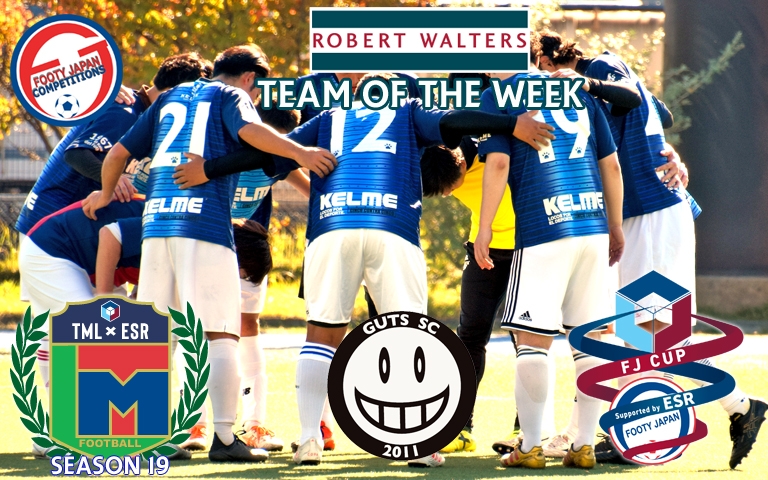 Robert Walters Team of the Week (April 30)
Announcements -
May 3rd 2022
The team of the week goes to Guts SC, after their win against BFC Vagabonds!
Thank you to all the teams that played on Golden Week, it helps massively to get even a few fixtures out of the way.
Guts SC and BFC Vagabonds was bound to be a close game, with Guts in 9th and Vagabonds in 10th place.
Guts unfortunantely did not have their usual Goal keeper which BFC Vagabonds capatalized on. They scored three early goals. One of them being a goal that the referee over ruled the linesmen's offside call. Guts protested to the referee, but the referee was having none of it. However, Guts SC continued to focus on their game, reminding each other that they are here to enjoy their time on the pitch. The score eventually became 4-1 at which point, something in Guts SC started to click together. Their passes started to connect more, their attackers started taking chances more, and they slowly scored goal after goal to try and shrink the collosal goal difference. Guts SC eventually turned the game around from 4-1 to 5-7. A complete reverse sweep by Guts to take away a win that was in BFC Vagabond's hands.
Congratulations to Guts SC for winning the Robert Walters Team of the Week!