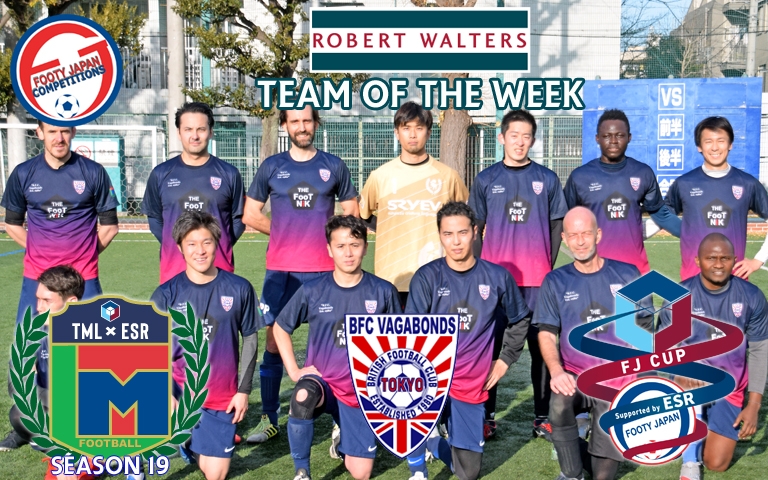 Robert Walters Team of the Week (Jan 9)
Announcements -
January 13th 2022
Happy New Year to everyone! Hopefully players are eager to shed some of the weight they've put on over the holidays... and what better way to do so than to play football?!
The Robert Walters Team of the Week goes to BFC Vagabonds after winning their game against FC Sagarmatha.
Despite it snowing a few days before this match, the weather was very pleasant on the day (so pleasant that even Stephen Etherington was not wearing a beanie).
As the two teams kicked off, the game quickly proved to be a nail-biter. FC Sagarmatha focused on a very passing oriented game that fitted their well balanced team. Vagabonds had two very strong strikers, Xino and Shosuke, who were very reliable to play the ball to. Both teams created quite a few opportunities and the see-saw score line reflected that.
A well played pass from the Vags left back provided their striker with an easy one on one with the keeper to tie the game at 2-2. As both teams make their final push, the Vagabonds get a final goal in the last 10 minutes of the game to seal the victory.
Goal Scorers: Sasaki Masato (2) ,Shosuke Yamagishi (1)
Congratulations to BFC Vagabonds for winning the Robert Walters Team of the Week!