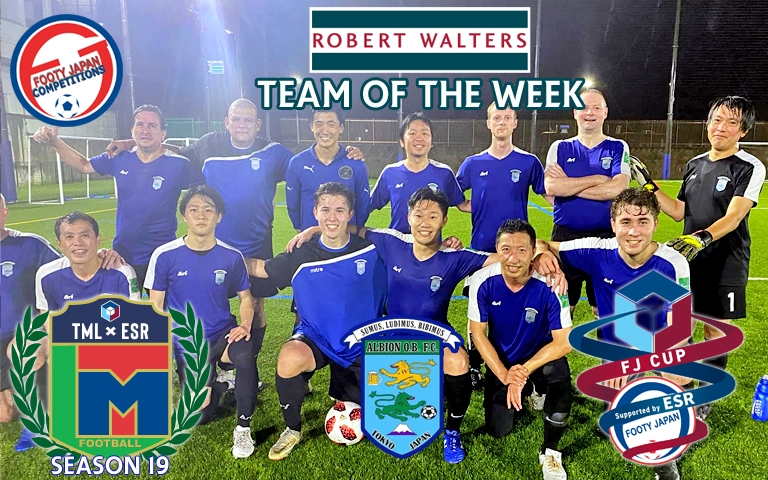 Robert Walters TotW (June 18)
Announcements -
June 20th 2022
An exciting weekend for division 3 down at BST this weekend.
Fussa and Gaupo faced off in a fierce plate semifinal. The game was a scoreless draw that went to penalties. Both teams created chances but neither converted. Fussa's stand in goal keeper (who had no gloves!) made some acrobatic diving saves in the rain to ensure a clean sheet. The game was a scoreless draw that went to penalties. Two of Guapos penalties ricocheted off the crossbar while Fussa scored all of theirs. Fussa qualify to the finals of the plate where they will face FC International on July 2nd.
However the Robert Walters Team of the Week goes to Albion Old Boys, who delivered Real Celt's their first and only loss of the season.
Real Celts did their research, making sure to prevent Takuma Ueyama with any free space. Mohamed Yousef (Real Celts) did an incredible job winning his duels and shutting down Takuma through out the game. A seesaw game, with both teams trading goals until the score was 3-3.
However, it was Brandon Cramblit (Albion) that the Celts should have focused on. He scored 4 goals, most of them from winning an isolated 1 vs 1 on the left side, and fired rocket after rocket from outside the box. Definitely a man of the match contender.
The score was pulled away by Albion Old Boys in the last 15 minutes, with Takuma Ueyama slotting a goal after beating the keeper. The nail in the coffin was delivered by Brandon, his fourth and final goal of the game.
Congrautlations to Albion Old Boys for winning the Robert Walters Team of the Week!