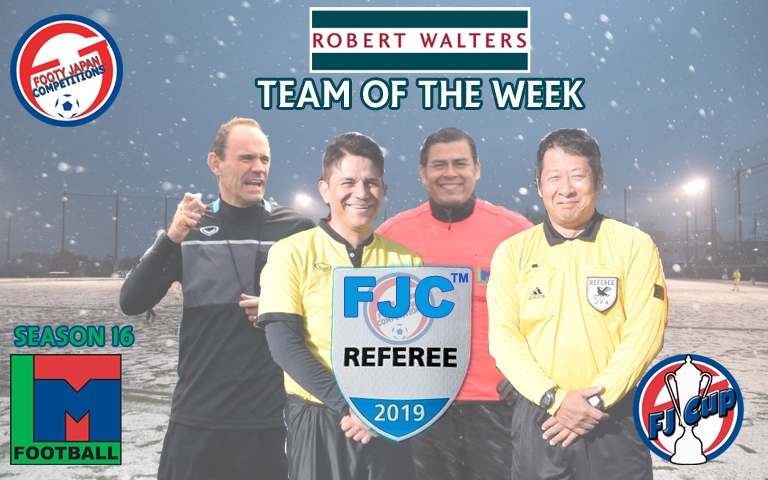 ROBERT WALTERS TOTW MATCHDAY 23
Announcements -
February 12th 2019
What an eventful Saturday it was in the TML. A morning game at YC&AC where it snowed. Once the final whistle was blown the league was busy canceling a match in Tokyo. 4 more TML matches to be played. Forecast showing that the snow had passed so game on.
With all the games confirmed on and one stubborn Operations Manager the remaining games were all played. The unexpected snow from 15:30 certainly made it testing conditions for all involved.
A big shout out to the 4 referees who all refereed in the cold conditions and got all the matches played in full.
Thank you to Ian, Kazu, Manuel & Jorge, and well done on winning this weeks Robert Walters Team of the Week.