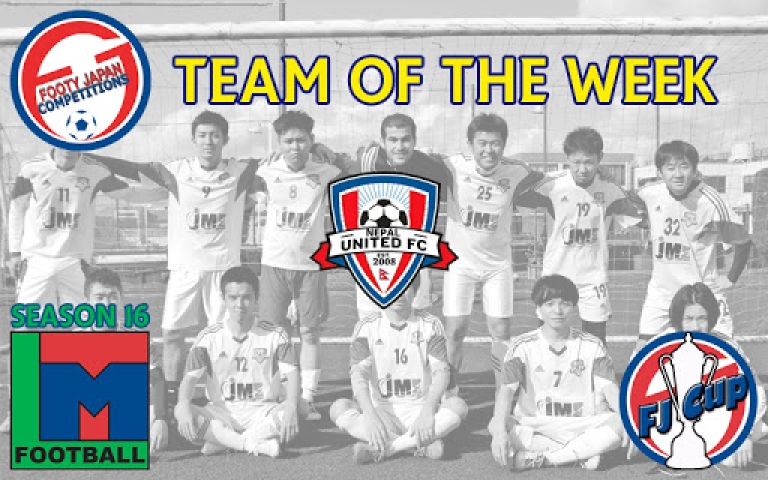 ROBERT WALTERS TOTW MATCHDAY 30
Announcements -
April 6th 2019
This season has provided us with many suprises. A change in TML managers, TML's first international 2 day sevens tournament (samurai sevens), an unprecedented amount of teams asking me for reschedules and cancels, Sid Lloyd scoring a goal... the list goes on. This weekend provided us with another suprise, division 3 team Nepal United have made it to the FJ Plate Final after winning their semi finals against Guts SC.
The match started off seemingly even. Nepal scored within 14 minutes only to be equalized 4 minutes later. From there the match reached a stale mate with no team scoring until the second half. From the second half, Nepal United exploded, scoring 4 consecutive goals making the gap too big to over come. Guts did score in the closing minutes of the game but the final score was a whooping 5-2. This is Nepal's second win over a division 2 team, they have beat Dutch FC and now Guts SC. Will they continue their streak in their finals against Suns FC?
Nepal United spokesmen have asked me to not give them the team of the week for reaching the finals. As he so politely explained to me, "Mate, we're gonna win the finals anyways. Just save our Team of the Week for then."**
None the less, I would like to congratulate Nepal United for winning the Team of the Week!
**validity of reported statement unconfirmed