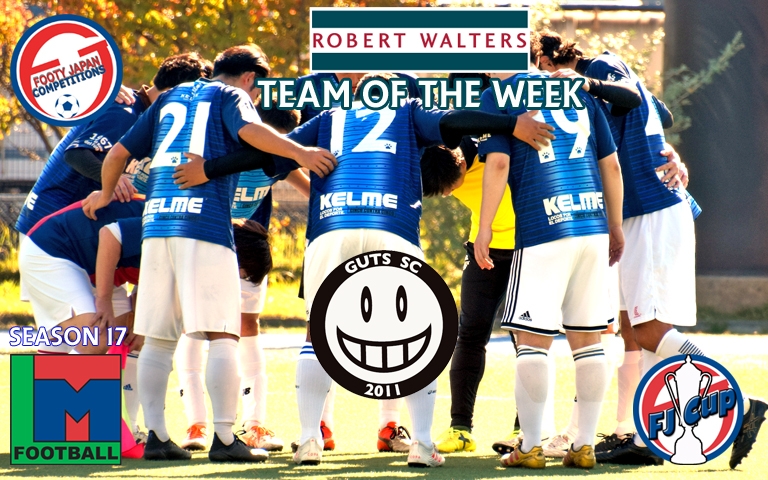 Team of the Week 6
Announcements -
November 15th 2019
With 5 goals against FC International, Takuma Ueyama (Zion) is back on top of the goal scorer rankings making him a threat to win both Division 1 and Division 2 golden boots. During November 9/10, every cup game went as predicted. The higher division team has always won. However, on November 16th, Guts SC pulled off a giant killing in their cup match against Kanto Celts.
Kanto Celts just came off a tough loss to Panthers the week before (2-1) and Guts were coming off a win against YeBoiz FC (also known as Instagram Boys FC).
An incredible performance from Division 2 Guts, moving the ball very well between their midfielders and forwards. They exploited a lot of gaps in the division 1 Kanto Celts defense and made up for their lack of height or size with ball work.
In the second half, Guts' played a through ball down the right wing who whipped in a low cross across the goal for their striker to finish. Although it was saved by the keeper once, the rebound was picked up by Takano Tano (Guts) and finished off. A reflection of the game, everything was going right for Guts.
Rory O'Driscoll (Celts) scored a goal in the closing minutes of the game but that was it. The final score was 2-1 to Guts. A suprise upset but a well deserved win by Guts.
Congratulations to Guts SC for winning the Robert Walters Team of the Week!