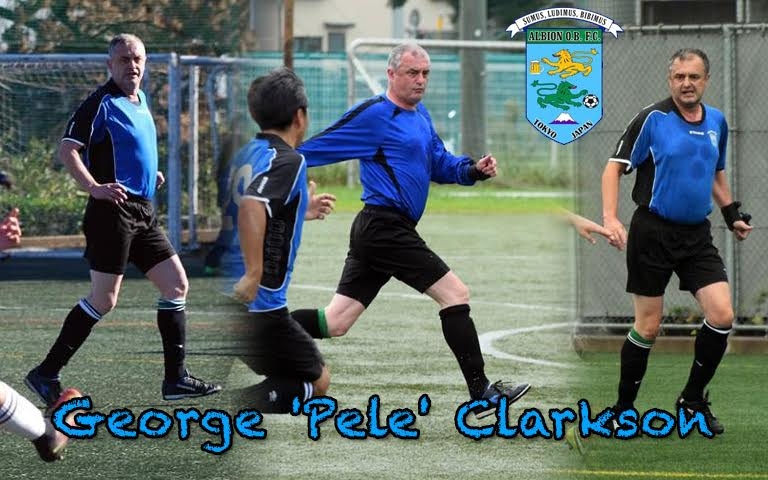 PLAYER PROFILE
TML Interview -
July 11th 2017
George Clarkson is the man behind the St Marys ground bookings, one of the main men in the Albion Old Boys set up and an all round top guy. Let's find out more about him:
Name: George Clarkson
Nationality: Irish
Team: Albion Old Boys
Position: Anywhere I can get a game
Number of years in the TML? 14 seasons, since the TML started
What do you like about the TML? It is well organised and very rarely do you turn up and there is no ref or opposition.
Which player would you compare your style too? Pele
What is the highest level of football you have played at? TML Divison 1
What makes your club special? We are old but we can still play football and drink beer.
Where was your first ever TML match and what are your memories? We played FC International in Division 3 and drew 1-1 we had a penalty to win it in the last seconds but a big Mexican called Jorge saved it. After that ourselves and FCI took two very different paths. They continued to go up and we went up for a while and then stayed on a downward spiral.
Favorite TML venue and why?
St.Mary's. It is small so you can waddle around and only get a little bit humiliated as opposed to Hachioji where you are totally exposed.
Best player you have played with? Florian Mateos. He had not long finished playing professionally for the Luxembourg Champions and worked for Philip Morris.He arrived looking like Shane McGowan and scored at least 2 in every game and created another two.We were worried about being promoted to Division 1 for a few weeks but he wasn't available for a few games so normal service was resumed.Kouka Noba also keeps us in games every week with at least one unbelievable save per game.
Best player you have faced? Henry form Kanto Kelts a few years ago was very good. Musketeers Japanese Goal machine is great because he gets kicked around can take it as well as protect himself,shuts up and then scores.
Who is your best mate in the team? Rod Cramblit
Any other comments? 'You don't stop playing because you get old you get old because you stop playing'.