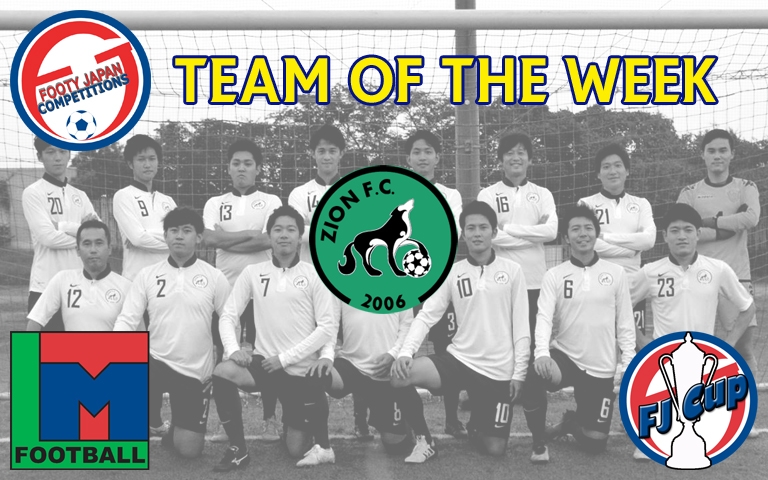 FJ TOTW MATCHDAY 1
Announcements -
August 28th 2018
TML16 kicked off on a boiling hot Saturday afternoon. The team to play the most sizzling Football on matchday 1 was Zion FC.
Zion FC finished last season strongly and their form seems to have carried onto this season too.
Their game v FC International was 0-0 after 28 minutes with FCI slightly on top. The next 7 minutes saw Zion blow away any chance of a close match with 4 goals. Impressive stats! Zion went on to score 2 more and FCI did find the net twice but the damage had been done. Takuma Ueyama scored a hat trick and goals from Okamoto, Yamasaki & Takahisa was enough to secure Zion FC with this seasons first FJTOTW award.