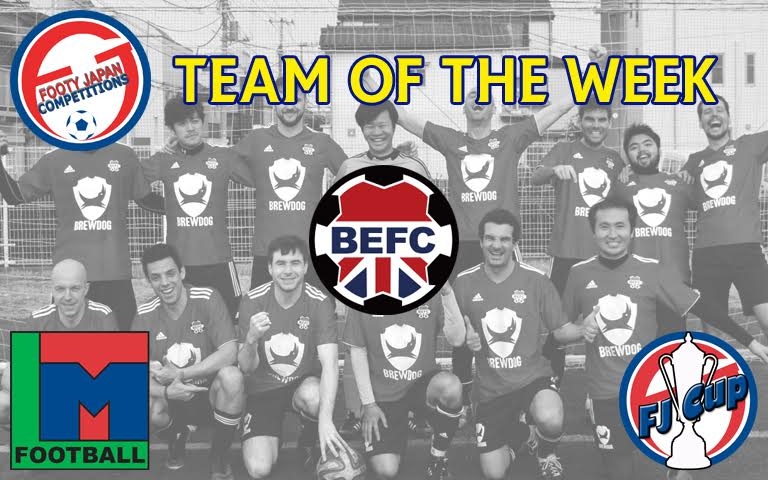 FJ TOTW MATCHDAY 2
Announcements -
September 2nd 2017
After winning the Division 2 title by 11 points it was always going to be interesting to see how British Embassy FC would fare in the top division.
Up against Panthers for their return to the top league would be a tough test. Panthers comfortably finished 3rd last year. It was test they passed with flying colours.
Two quick goals inside the opening 20 minutes put the Embassy in control. Last years Division 2 Golden Boot winner Kentaro Takashi scored first and Marco Alonso (Not the Chelsea player) soon did the same.
Panthers tried to get back in the game but the Embassy held firm. Three quick goals midway through the 2nd half secured them the 3 points. Alo Saekk got on the score sheet too and Takahashi and Alonso both scored again. Jorge Marenco scored a 6th goal just before the final whistle. An impressive victory.
Next up is the Division 1 Champions Tokyo Hibernian. A similar performance against them and people will start talking about the possibility of back to back championships!
Special mention to BEFC lions who earned a 3 all draw the following day in their TML debut. All in all a good weekend for the Club. Congratulations on winning the FJ TOTW.