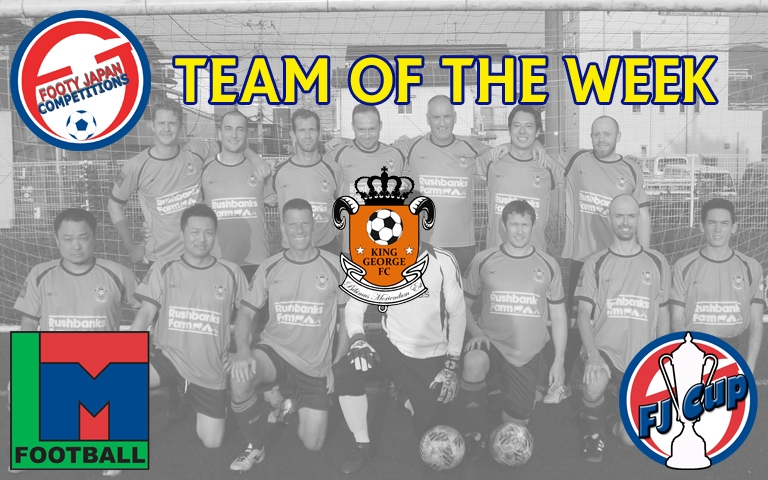 FJ TOTW MATCHDAY 27
Announcements -
March 13th 2018
As I write this report, the sun is out, the trees are blossoming and the long winter that my team has endured seems a life time ago. That's because King George finally won a game!
After a hard fought 4-3 victory over Nepal Utd on November 25th, KGFC had 7 points after 5 games and were sitting mid table.
The following week saw us throw away a 4-1 lead to BEFC Lions and since then it has been defeat after defeat. The days and nights were cold. Performances didn't always deserve the bad results. Players were getting frustrated and one one occasion 4 players did an all nighter after a defeat. Nothing normal in this but it was a Sunday night!!
KGFC were 2 points adrift at the bottom of the table and knew a victory would leapfrog them ahead of the opposition Nepal Utd. The opening 20 minutes saw Nepal dominate the ball. After some tactical substitutions KGFC started to pass the ball a little more. Saying that the first goal was old school. Big punt up field, Lloyd headed the ball on and Sean Carroll was at the back post to make it 1-0. 5 minutes later Ryosuke Urai took a heavy touch 6 yards out, his touch ended up being like a shot which the keeper spilled and he knocked in the re-bound. 2-0 and it was all smiles at half time.
Never a team to make it easy for themselves it was soon 2-1. KGFC got physical and kept control of the game. The last 20 minutes the KGFC Manager let his 'horses run free.' Justin Schwarz netted his first goal for the club with a delightful lob. Ryosuke then scored 2 more to complete his hat-trick.
5-1, a victory, beers after and a Saitama Derby to come this weekend. Well done to King George FC for winning a match and this weeks FJ TOTW.