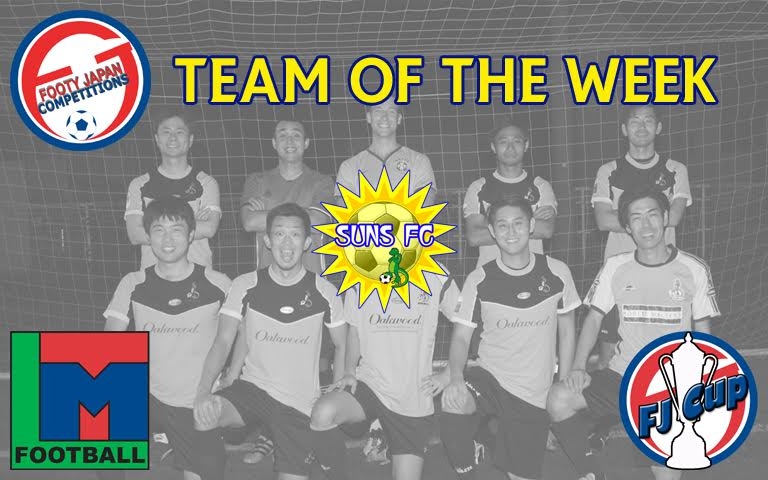 FJ TOTW MATCHDAY 3
Announcements -
September 10th 2017
After a difficult start to Division 2 life last season SUNS FC were determined to kick off this campaign in style against Division 2 newbies Guts SC.
With a few new Suns players doing the not so uncommon mistake of heading to the city of Hachioji rather than the pitch in Satiama, they kicked off with 10 men. By half time they found themselves 2-1 ahead and up to 11 players.
Guts equalized early in the 2nd half. This seems to anger SUNS FC forward Shuta Fujimaki who went full Robbie Fowler on Guts and scored a 4 minute hat trick.
With GUTS stunned by this SUNS went on to score a few more. Indonesian forward Nugroho Wicaksano also scored a hat-trick. A decent debut! Sam Pearson & Ryoichi Moriya scored a brace each.
A convincing 10-2 victory and well deserved winners of this weeks FJ TOTW.