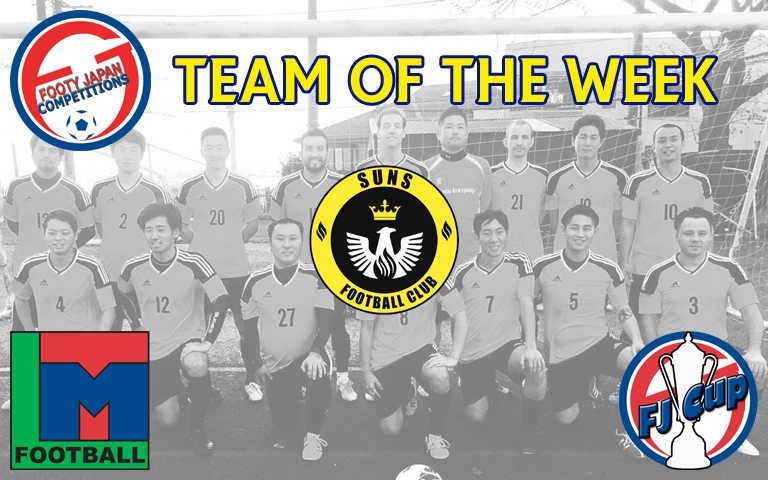 FJ TOTW MATCHDAY 31
Announcements -
April 10th 2018
Hachioji Park had the privilege of hosting the top teams in Division 2 & 3. After Dutch FC had brushed aside KGFC in the early kick off it was time for Suns FC to continue their promotion charge.
The opposition was Barbarians. The game kicked off with the Barbs Captain doing his usual trick of turning up late so Suns had a man advantage. They took advantage of this by scoring 2 early goals. Game over......No chance. Yuta the Barbs Captain arrived and like Paul Pogba a few hours before tried to lift his team and scored 3 minutes after entering the field. Game on.
The score soon turned to 3-3 after a couple of early goals after the restart. With the game poised, Suns FC countered and one of their forwards was taken down by an awkward lunge on the 18 yard box. A penalty was converted and SUNS FC never looked back. They scored 2 more. Two of their prolific forwards scored hatricks, Kiwi Sam Pearson and Indonesian Nugroho Wicaksono. They are now battling it out with fellow Suns FC striker Shuta Fujimaki to win the famous Adidas Football boots at our end of season Award Ceremony.
Well done to SUNS FC for a 6-3 victory and winning this weeks FJ TOTW.