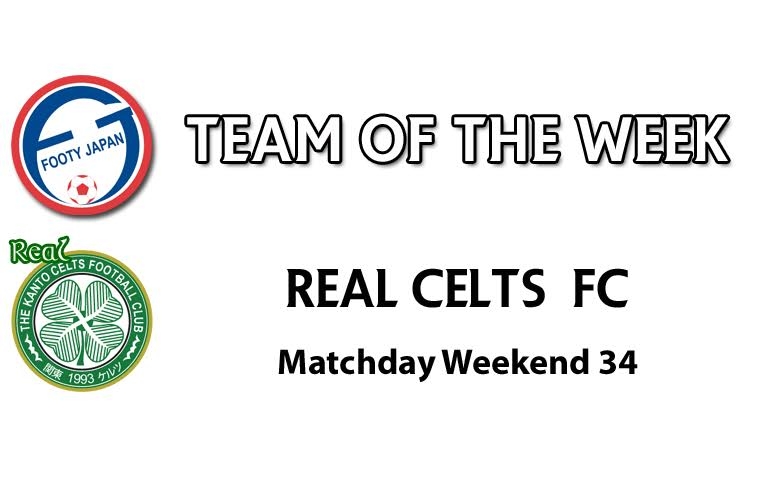 FJ TOTW MATCHDAy 34
Announcements -
April 30th 2017
With only 3 matches played on matchday 34 it was an easy choice to make. The Golden Week TOTW goes to Real Celts. The 5-2 victory over Oakwood Clash puts them 6 points clear at the top of Division 3.
Not often does a team score 5 and have 5 different scorers but this shows the attacking quality that Real Celts have within their squad. The goals came from the French duo of Gaboriau and Charollais, Van Der list the Dutchman, Jiro the Japanese pacey forward and the youthful Irishman Gavin Duffy.
Well done Real Celts.
Gallery