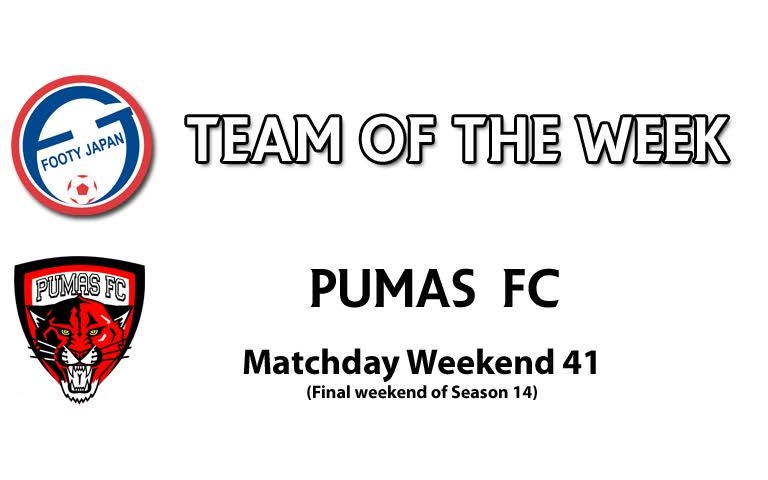 FJ TOTW MATChDAY 41
Announcements -
June 26th 2017
Going into match-day 41 of a very long season, there was still one more issue to be resolved. Who would join Imperio in being relegated from Division 1?
Barbarians were in 9th spot and needed a victory over Pumas FC. This would of then relegated Pumas. Pumas knew that if they won they could clinch 6th spot.
Barbarians started the quickest and scored through Naoya Unemura. Pumas soon equalized with a Tommy Miyakawa goal. The feisty Italian got carried away with his celebration by waving his shirt wildly over his head. A yellow card soon followed.
Pumas buoyed by Tommy's goal, soon scored a 2nd from their speedy winger Ryosuke Urai. 2-1 to Pumas as the half time whistle was blown.
The second half saw Pumas defence work well. Barbarians were coming more frustrated and a few yellow cards were handed out. Pumas held on for victory which has given them a mid table finish.
Division 2 for Barbs. They will be one of the favourites for the league title next season.
Congratulations to Pumas FC who have won the last FJ TOTW of the season.
Gallery