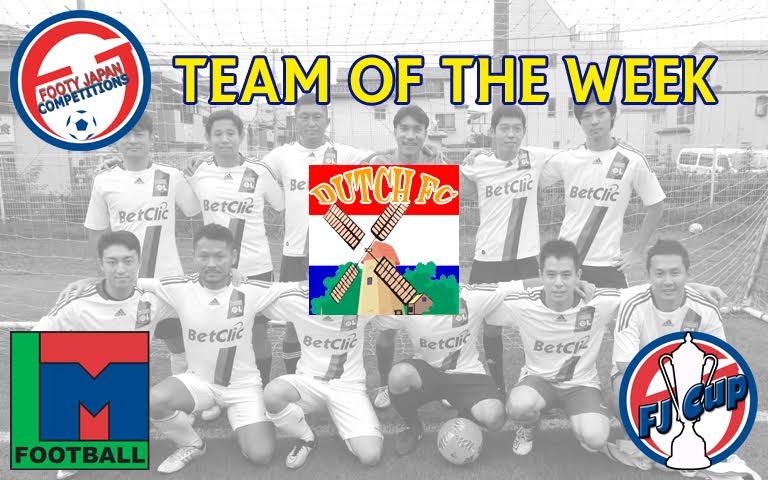 FJ TOTW MATCHDAY 7
Announcements -
October 8th 2017
After relegation from Division 2, Dutch FC have looked the part in Division 3. First match they drew with FC Sagarmatha who they may battle it out with for the Division 3 title. They then defeated Vags.
On Sunday they travelled to Fukuda Denshi to play BEFC Lions. For the first 60 minutes, the match was a tight contest with Dutch being 2-1 up. Like Man Utd this season, they left their best form for the last few minutes of the match. The last 20 minutes they scored 4 to complete and empathic 6-1 victory.
A hat rick from Shoya Miyashita and goals from Udagawa, Sato and Captain for the day Hashimoto was enough to make Dutch FC this weeks FJ TOTW.
Next up for the Dutch is Shane FC this coming Sunday. Will they remain unbeaten?