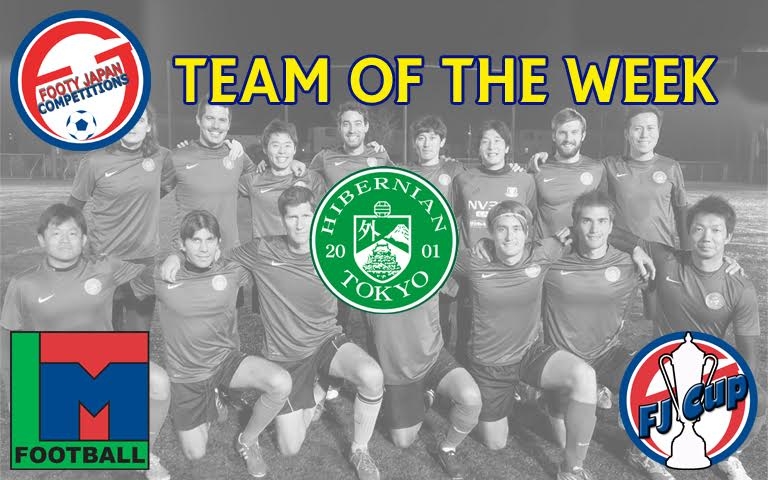 FJTOTW MATCHDAY 41
Announcements -
June 26th 2018
The final match of the season saw British Embassy take on the Champions Tokyo Hibernian. The match was significant for 2 reasons. Firstly is was Rafa's last TML match before he returns to Italy and Tomo was chasing the Division 1 Golden Boot award. He was trailing BFC's Kohei Hanada by 3 goals.
The game started with an early British Embassy goal. A minute later Hibs hit back and equalized. Before half time they scored again to make it 2-1. Tomo had scored one of the goals, he needed 3 more to be the leading scorer outright.
Hibs dominated the 2nd half. Tomo scored 2 more and Embassy pulled one back with a penalty. With the game coming to an end it looked like the TML's top division would have joint top scorers. That was until Tomo scored his 4th and his 21st of the season with 4 minutes to go to give Hibs a 6-2 victory.
This Saturday Tomo will collect his Top scorer trophy along with some lovely Adidas Football boots.
Well done to the Hibs for winning the last FJTOTW award of the season. Bring on the Award Ceremony!