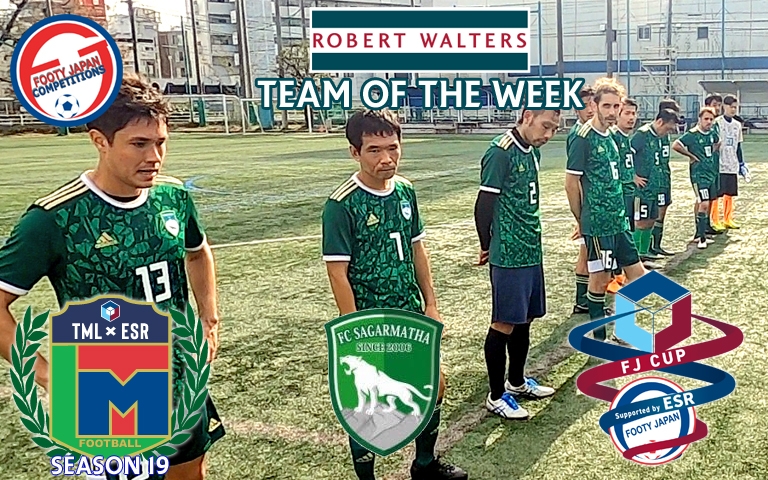 Robert Walters Team of the Week (Nov 2nd)
Announcements -
November 22nd 2021
With only a handful of weeks left until the end of the year, teams make their final push. Amongst games played, FC Sagarmatha surge forward (the power of booking your own pitch!) with number of games played. They were however coming off a winless streak as they faced Saitama Jets on November 14th. With Jets scoring an early goal that slipped right through the keepers hands, it was looking like another winless day for Sagarmatha.
However, over the course of 80 minutes, they played solid, worked hard, and turned the game around with the final score being 3-2.
Congratulations for FC Sagarmatha winning the Robert Walters Team of the Week!
Extended highlights of the game can be seen below (make sure to raise the video quality to at least 720p):
https://youtu.be/AoCzRV2-hD4