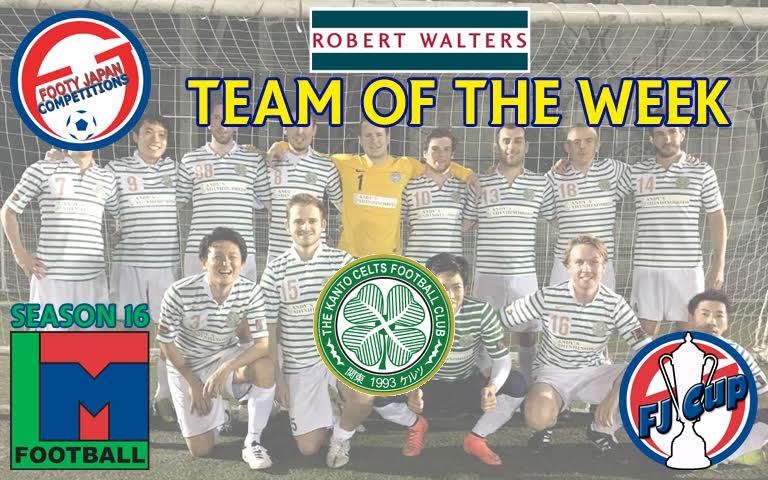 ROBERT WALTERS TOTW MATCHDAY 7
Announcements -
October 10th 2018
Before we start let me say how great it is to have Robert Walters as a supporter of FJ Competitions TOTW for the remainder of the year.
The battle for TML's top prize is as open as it's ever been. Hibernian FC have dominated the famous Division 1 trophy for the last 3 seasons but after a slow start all teams are starting to dream. No more so than Kanto Celts. After 2 solid performances v Hibs and Panthers they came up against early division leaders BFC Tokyo.
Throughout the years the Celts have always had a strong spine. Good keepers, solid defenders and mobile midfielders. They now have the pace of Shosuke to harm teams on the counter.
It was a tight game with Celts being very solid at the back. The goal came from new signing Iain Mason. BFC were unable to find an equalizer. The 3 points puts Kanto Celts on top of Division 1 and they are worthy winners of this weeks Robert Walters TOTW.