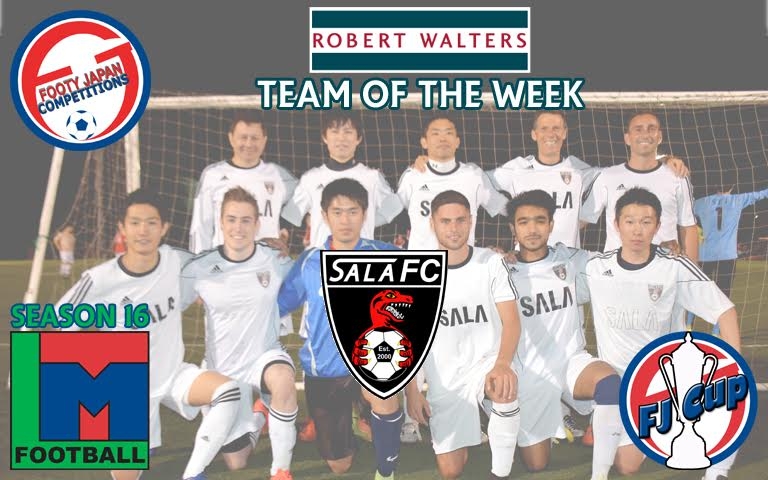 ROBERT WALTERS TOTW MATCHDAY 14
Announcements -
November 27th 2018
It's been a tough few weeks for Sala FC.
The death of a former team mate was closely followed by a penalty shootout defeat to Albion Old Boys in the FJ Cup.
Sunday saw them take on Dutch FC who had beaten them 3-1 back in September. Sala achieved something during this game that I doubt many teams do throughout the season. They scored 4 headed goals.
The headers were scored by Fuyuki Nakatani and Anthony Hall. 2 each...Not bad lads!
Shu Nakatani rounded the keeper in the last few minutes to complete a 5-1 victory which sees them jump to the top of the league.
Well done to Sala FC for winning this weeks Robert Walters TOTW.