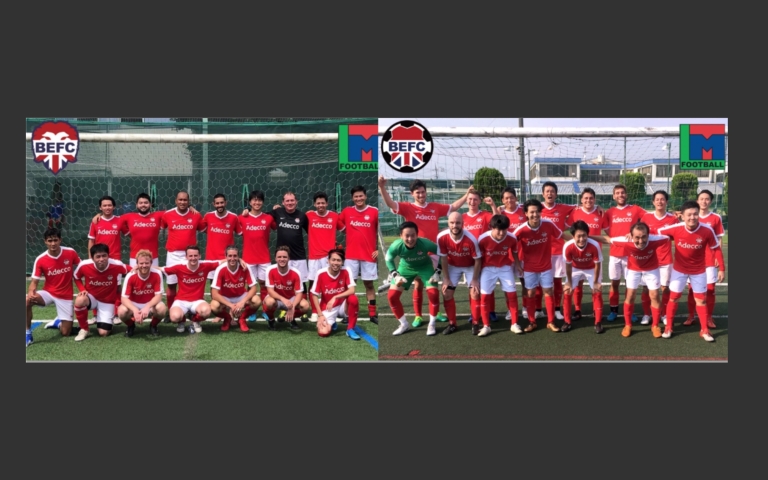 Team of The Week 9
Announcements -
January 1st 2020
2019's last fixtures ended with a rainy sunday.
A big upset in divison 2, YC&AC managed to win against Suns raising them from 9th place into 7th place (tied). Eastern Capital are looking strong as ever, winning against Nepal United. At this rate they will be getting promoted into division 1, a formidable feat given that they were in division 3 just last season!

2019's last Robert Walters Team of the Week goes to British Embassy!
Their first and second won both their games, scoring a total of 16 goals.
BEFC won against Kanto Celts 10-0, BEFC Lions won against K2 6-3.
BEFC also have the most goals scored (although they do have more games played than some other teams) which is a complete 180 from their previous season(s). Last season they were the team with one of the fewest conceded goals and won lots of their games by small margins. They were known to be more solid on defence rather than score goals. This season, BEFC have been constantly scoring multiple goals.
A large part of that is thanks to Ririo Bato, who scored 5 against Kanto Celts to make himself the current top goal scorer of the division 1 (14 goals).
Congratulations to BEFC and BEFC Lions for winning the Robert Walters Team of the Week!
Strong in the rainy weather, just the way the British should be! (unlike some of the people I know)
Some footage of the game can be seen here:
https://www.facebook.com/footyjapancompetitions/videos/2942263812458701/