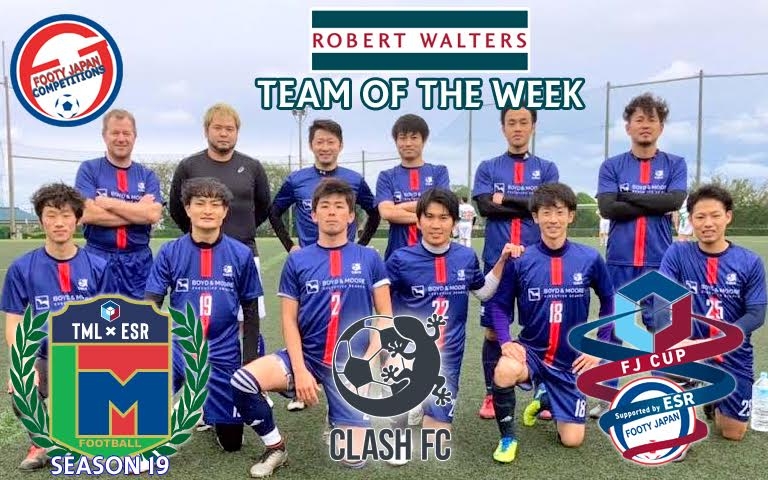 Robert Walters Team of the Week (April 2)
FJC News -
April 6th 2022
Some surprising results this weekend. Real Celts qualify to the semifinal after beating King George with 10 players. Fussa FC played BFC Vagabonds and despite going down 2 goals, they make an incredible comeback and score 3 goals in the last 30 minutes to win their league game. Brunello also made a comeback in their league game against Jetro after Jetro's goalkeeper got sent off due to a deliberate handball outside the box.
However, this weekends Robert Walters TOTW goes to Clash FC. Clash FC played incredibly solid from start to finish, scoring their first goal 4 minutes in. They finished the first half 8-0 and continued their dominating preformance into the second half. The passes were crisp, each player knew their role and where to move off the ball. A very strategically organized team that would give division 1 teams a run for their money. The end score was 12-1, Clash FC qualify to the next cup round where they will face BEFC.
Congratulations to Clash FC for winning the Robert Walters Team of the Week!