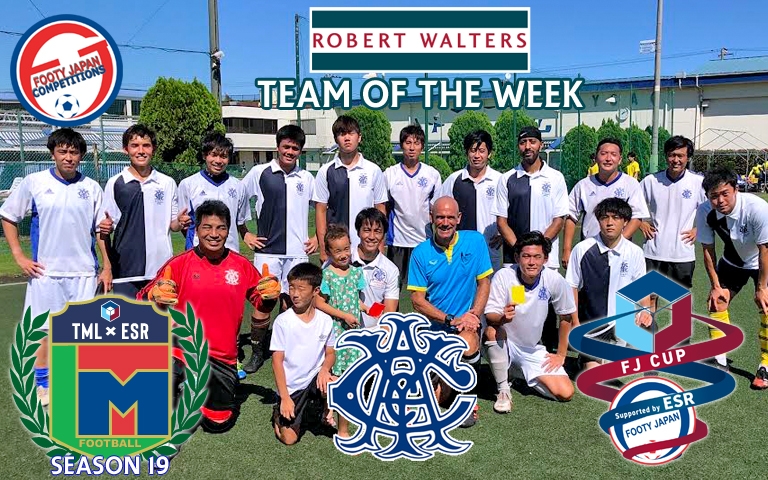 Robert Walters Team of the Week (April 24)
Footy Japan Cup -
April 27th 2022
YCAC may have had the toughest climb for the cup to get to where they are. Having to face off against FC International in their first round, they won the penalties after a 2-2 draw. They next beat Dutch FC and were matched against Nepal United in the cup quarter finals. As a Division 2 team, they've already done very well beating FC International. Even if they lose against Nepal United, one could say that they had a very good run in the cup.
Nepal United were leading for most of the match, being up 4-2 at the 60th minute. In the last 20 minutes, YCAC's reliable striker, Masashi Nakaya scores his second goal. Yasuhiro Kai scores an equalizer with 10 minutes left in the game, and in the last 5 minutes, Nepal United concede a devastating own goal.
Nepal United had a few of their Nepalese players make a return (glory hunter!) with Mahayan Pratap, Michael Bhawduri scoring 3 out of Nepals 4 goals but unfortunantely that was not enough to tip the odds in their favor. The game ended with a 5-4 win for YCAC.
Congratulations to YCAC for their comeback win over Nepal United! They are now in the semi finals of the cup where they will be facing Lions FC, their third division 1 team in the cup run. A well deserved Robert Walters TOTW for YCAC!