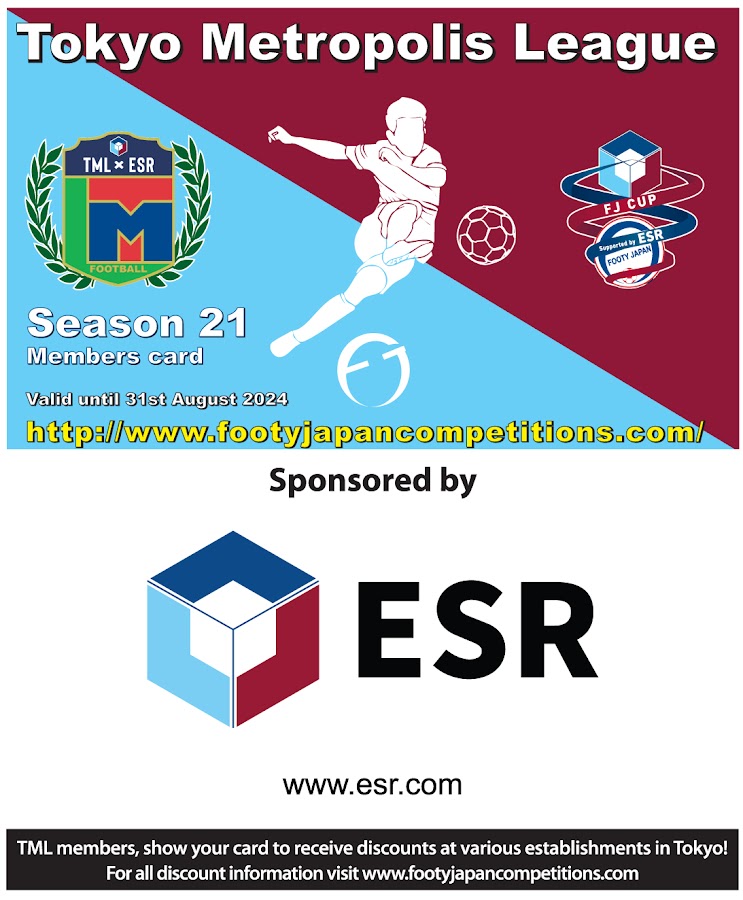 All Members of the Tokyo Metropolis League are eligible to receive the
TML Members Card.
This card entitles holders to benefits, services and offers provided by Tokyo Metropolis Community Sponsors. TML Member cards are given to registered TML Clubs who are then responsible for distributing them to their members. If you are interested in becoming a TML Community Sponsor for roughly 1000+ active member please get in touch with Footy Japan via our contact form.
For all the great offers provided by our Community Sponsors please see below.
Tokyo Metropolis League Community Sponsors
Pubs & Restaurants Offering Discounts to TML Cardholders
Other Discounts to TML Cardholders