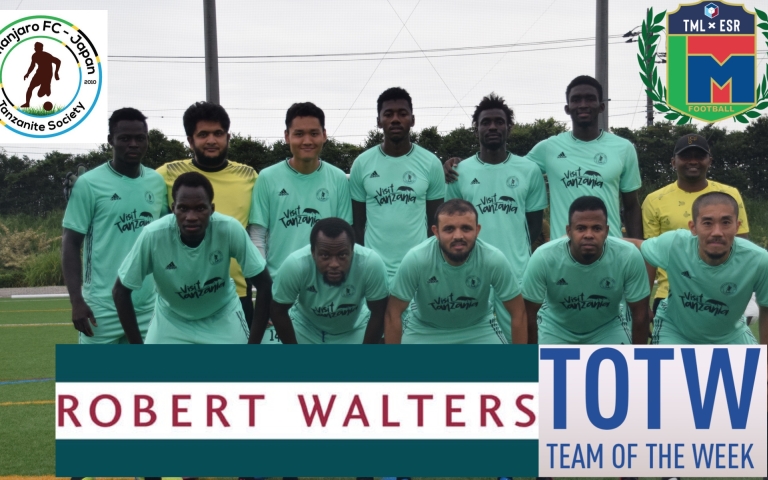 Robert Walters Team of the Week (Sept 17)
Announcements -
September 20th 2022
The typhoon forced some games to be cancelled but fortunantely some matches were able to go ahead.
This is the fourth week of the TMLQuite a lot of draws have been picked up by teams this season. Perhaps this indicates a more level playing field in the TML (hooray to the restrictions of cross division players)!
The Robert Walters Team of the Week goes to Kilimanjaro FC who have debuted their season with a win. A team composed of mostly players from various African countries, they bring a very unique vibe to the league.
FC Nomades played well and will certainly only get better given how young they are. While Kilimanjaro might not have been as fit, they were much more experienced and took advantage of Nomades naivety. The game started out quite even, with both teams having opportunities to score. The youthness of Nomades started to show as the game progressed, crumbling under unfamiliar situations. While both teams were awarded a penalty, only Kilimanjaro converted that to a goal.
A stupendous goal was scored from Nomades' side back (Moritz Wagner) but that was too little too late against the three goals scored by Kilimanjaro's players (Sane Tahirou, Alexi Simpore, Cisse Babacar).
Kilimanjaro's half volley goal that gave them the win can be seen on our instagram page:
Congrats to Kilimanjaro for winning the Robert Walters TotW!