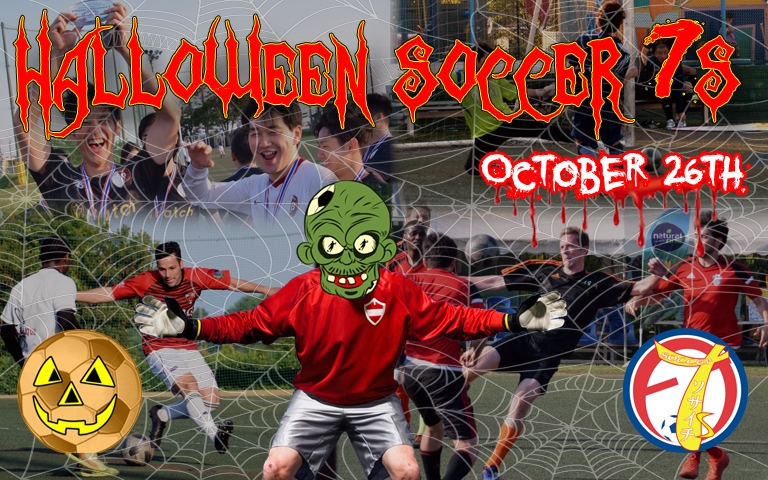 Halloween 7's
October 26th 2019
Footy Japan will be hosting it's first 7's of Season 17. This year, as we couldn't hold a Summer 7s, we have replaced it with a Halloween 7's. TML teams that join will not have a league game scheduled that weekend.
There will be no trick or treating going on but do not worry lads. My looks will provide you with all the eye candy you need.
For those who are interested in watching the Rugby World Cup Semi-Final, you are quite welcome to stay & watch it at YC&AC in the sports bar.
What better way to spend a Saturday afternoon, 7s football, followed by lots of beer while watching a World Cup Semi Final on TV!
When: Saturday October 26th 2019
Time: 13:00~17:30 (Captains meeting will be at 12:40)
Where: YC&AC, Yamate Station, Yokohama
Teams: Teams can register up to 12 players. On-field will use 7 players incl GK. Other players may sub on and off multiple times.
Format: The tournament will have a group stage followed by a knock out tournament.
Cost: ¥25,000 per team
Registration Period: Registration will end on Friday 28th December or when all 16 spaces are full. To register please email competitions.ops@footyjapan.com
Particapating teams: Footy Japan, FC Nomade, Avrora, YCAC O35, YCAC First Team, Peru FC, Pumas FC