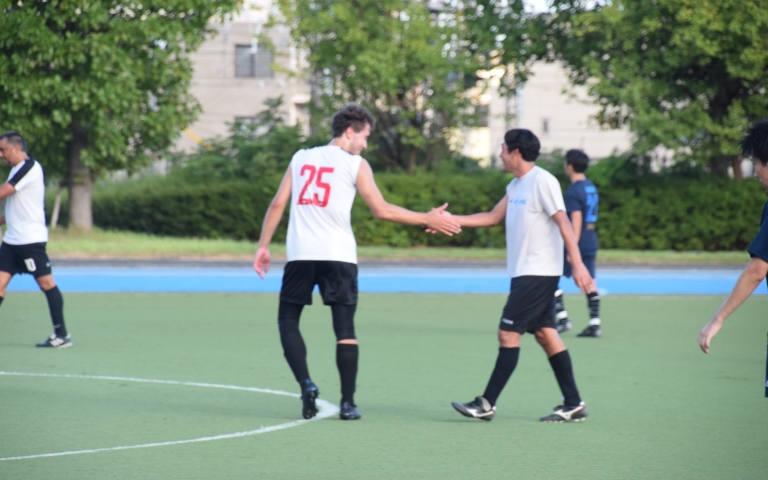 Albion Old Boys with the head start!
Announcements -
September 8th 2023
With a full day booked at Shigaku and no teams except Jetro, Albion Old Boys and Zion eager to play, the first and only match that could be fixed was Albion vs Jetro!
A mid afternoon kick off between two long time TML teams, it was good to see the many familiar faces back out onto the pitch! With both teams hosting a healthy amount of subs, the game was quite even. It was Albion Old Boys that edged out this fixture finishing the game 3-2. Congratulations to Albion Old Boys starting off the season with the win. They will take the head start and sit on the top of the table while the other teams assemble themselves for their games.
Picture taken when Brandon Cramblit congratulates Watanabe Yushi on his goal.