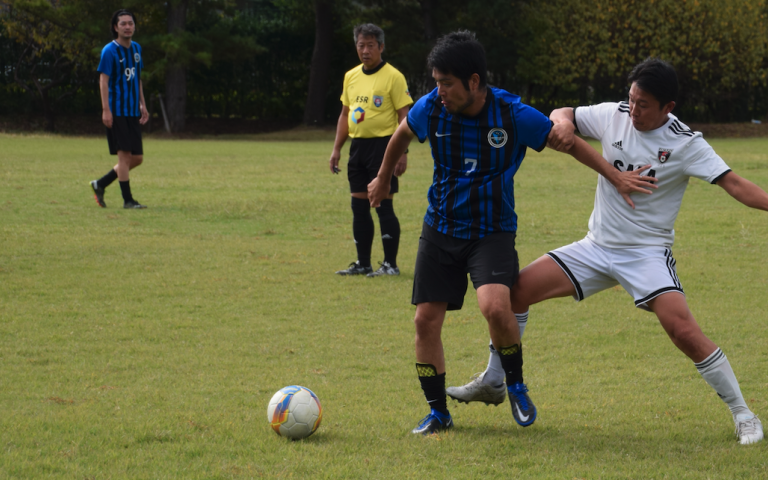 Brunello FC doubles their winning streak
Announcements -
October 24th 2023
Brunello clinch out a close game last weekend against Sala FC.
Brunello FC is a team that is run by the Oketani brothers (3 of them). The team has a strong bonding with one of the most regular turn out of core members in the league.
Starting their first game with a loss from Suns (who are in promising position to win division 2), Brunello has not looked back since. A 2-0 win over Sagarmatha at Sagarmathas homeground, they continued their streak with another win over Sala last weekend. Played on a sunny Sunday down at Kemigawa, both Sala and Brunello showed promising build up in their passing despite playing on a slightly uneven grass field. The single goal was scored by Reo Oketani, the dribbling speedstar. Although Sala started pushing with an all or nothing formation, Brunello held onto their lead very well repelling and blocking dangerous attacks in their defensive third.
Brunello will be playing Kanto Celts next at the newly renovated Hachioji pitch. Another win would put Brunello at the top of the tables and give them a fighting chance for promotion!