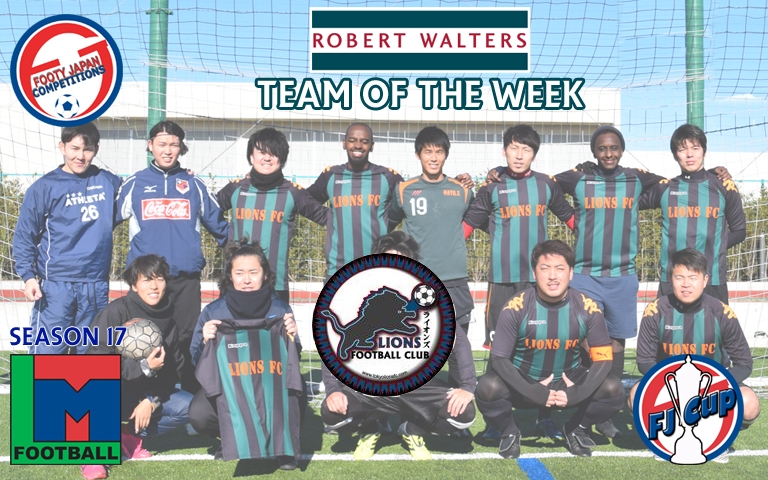 Robert Walters Team of The Week 2
Announcements -
August 26th 2019
With the season finally kicking off, August 24/25 saw 9 TML games played. A plethora of goals scored across all fixtures with 3 people scoring hat tricks!
This week was YeBoiz FC's and YC&AC's debut games. Suns, being third place last season (some say purposely after they forfeited their final game), are favorites to win the league this season. YeBoiz FC played very well against what would be one of their toughest matches. However Suns were defensively well organized and finished their chances to win. YC&AC started their season with a bang, a total of 6 goals scored against Real Celts making them a real threat to division 2. Definitely a good decision by the TML board of trustees (composed entirely of me) to put YC&AC in division 2.
One look at the standings will indicated clearly who the Team of the Week should go to. Lions FC are on top of the Division 1 standings and Golden Boot Rankings making them this weeks winner! They had a great showing against Panthers FC with Tomoyoshi Tsuchiya scoring 4 of their 5 goals. Definitely a great start for a team that was at the bottom of the ranks last season! Reports of the match indicated Panthers FC arguing amongst themselves. Clearly some things needed to be straightened out for the next game.
Lions will be playing Sala next weekend for the title of Chiba Champions. Rumor has it that the loser will have to play at YCAC for the rest of their season!
Congratulations to Lions FC for winning Team of the Week!