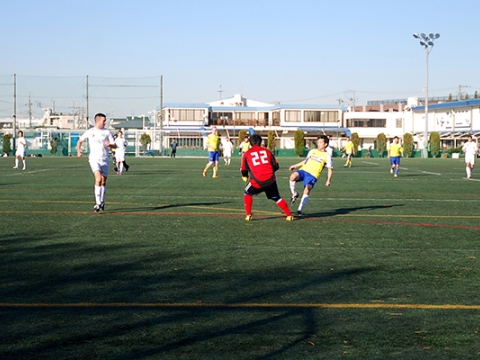 Address
11-1 Yaguchidai, Naka-ku, Yokohama, 231-8684
Directions
10 minutes walk from JR Yamate St on the Keihin Tohoku Line and Negishi Line.
Parking
Visitors parking is allowed in the lower carpark next to the tennis courts. Fixed daily rate of 1,500 JPY, 1,000 JPY after 5pm
Surface
Artificial 3G 'rubber crumb' turf
Facilities
Changing rooms with hot showers, toilets. Refreshments available from the Sports bar.
Players must not use the Members/Main Entrance. There are 2 non-member entrances. One is through the Car Park, and the other is through a gate approximately 100m down the road from the Main Entrance.
This is a members club, therefore non members are permitted only to use the football pitch, the non-members changing rooms and the Sports Bar.
Smoking is allowed in the designated areas only
YCAC is a family club with a children's playing area very close to the pitch so please be mindful of your language and general conduct on and off the field at all times. Thanks for your understanding.
Players must change in the non-members/visitors changing rooms located next to the pitch and not outside in public view